Welcome to Developer Diary, a weekly chat to share what a week as a developer is like, for me at least 😊
We made it through January and 4 weeks of my 2 main goals: daily yoga and weekly blogging!
What's been happening this week?
A busy week for me from a tech community perspective. We had our first Ladies of Code meetup of the year where we had a lean coffee style session on the theme "Working in Tech in 2021". It was good to hear the groups predictions and goals for the year ahead.
I also attended the Edinburgh Umbraco meetup, one advantage of lockdown is virtual meetups meaning I don't need to get the train through to Edinburgh to join the meetup!
Friday was #umbracoTees day in Umbraco community. A good way to bring the community together and stay in touch.
I have also continued with the Yoga with Adriene 30 day journey. Almost done now and I am glad I have managed to continue with it. 
Since we are still in lockdown in Scotland, we can't do much but we've been using this as a reason to visit different parks in the city. This week I visited Botanic Gardens.
Reading 📚
This article in Vogue about the American first family dogs moving to the White House really made me smile.
I finished Love and Other Thought Experiments and I am now on to The Guest List. I have read another book by this author last year and enjoyed it.
Listening 🎧
I have lost count of how many episodes of Bechdel Cast I have listened to this week. I subscribed to their Patreon and now have a backlog of past episodes to listen to. This has been my coding soundtrack for the week.
I listen to Pivot regularly but this week's episode discussing the GameStop stock market trading was really interesting.
Woman's Hour - Topical news stories and guests each day.
Learning 👩‍💻
I have written a blog post on Using Umbraco Content Templates. This was a feature I was aware of but didn't use much. Was good to find a use case and learn how best to use it.
I loved this video by a 7 year old coder explaining how to make a panda using CSS. 
Watching 📺
The Daily Show- I watch the show regularly but I really liked the interview with Amanda Gorman on her inauguration poetry and upcoming Superbowl performance.
The Night Stalker on Netflix
The Years That Changed Modern Scotland- I love a documentary! This one discusses how Scotland has modernised over the last 50 years as the industries of the past have left and changes it cause (positive and negative).
Goals for next week:
Run twice a week in February.
Read every day (even if just a page!)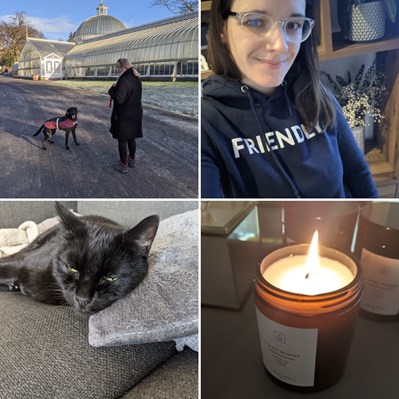 Related Posts