It's been a wee while since I wrote a "Developer Diary" blog post and what better to return with than Microsoft Ignite! This year was fully virtual and I was not just attending but part of the speakers list as a host of a "Table Talk"!
MS Ignite is a 3 day event with sessions in all timezones about all different parts of tech in Microsoft Technologies.
A few weeks ago I saw a tweet by Henk letting us know they were looking for community suggestions for "Table Talks", conversation about specific topics where attendees can also be part of the conversation. I thought "hey, I probably have no chance but I will submit a talk anyway". I suggested a topic I am really interested in having done it recently: making the move from senior developer to team lead. How do we know we are doing it right, how to ensure to stay relevant with the technology side of the role and more. 
So… a few weeks past and I got a surprise email saying I had been chosen to be a host of a table talk on career development with Rik, Roma, Alex and Steve! Over the next few weeks we had some Teams calls to get to know each other and plan the session. I didn't know any of the group before this, but they were so friendly and welcoming, particularly to us Ignite newbies. Thanks y'all 😍
Anyone who knows me, knows how I prepare for a tech event… #coderClaws aka geeky nails. What else for a Microsoft event, than Clippy! 📎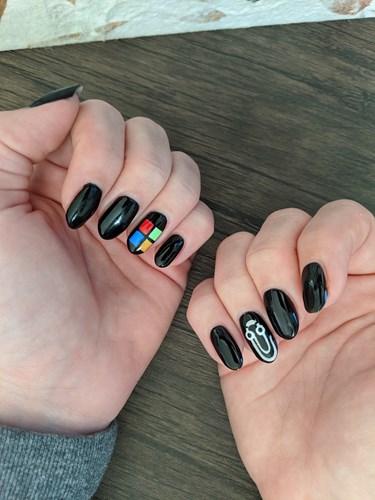 On the day, I had those familiar conference nerves but from my own living room this time…'cause 2020! But once the session started, those quickly faded and we discussed career development with the awesome community members that joined us. The 30 mins went *very* quickly! However, the conversation can continue over here on tech community: https://techcommunity.microsoft.com/t5/career-development/how-can-we-expand-our-skills-beyond-just-tech/m-p/1678071.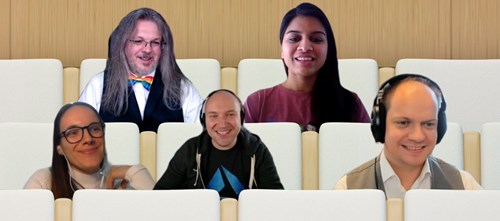 Photo 📷 (well, screenshot) by https://twitter.com/stevegoodman/status/1308713791249620992/photo/1 

From kicking off with Satya's keynote and continuing for days of talks, ask the expert sessions, community table talks and so much more, it's a really impressive event. I'd recommend having a look through the recorded sessions here: https://myignite.microsoft.com/sessions
And folks looking at those huge conferences wishing they could be a part of it, go ahead and submit your ideas, you never know what may happen!
As always, say hello on twitter!